A Complete Guide to Cabinet Hardware Finishes
Though cabinets are part of the overall house, we are specifically going to cover cabinet finishes for your kitchen. A kitchen is the single-most expensive room to remodel, and even cosmetic improvements painting the existing cabinets and walls, cabinet door hinges, replacing the sink, faucet, and hardware, adding pendant lighting, and upgrading the electrical can cost huge bucks.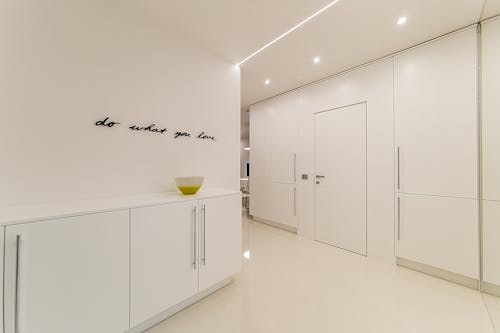 Opting to redo everything from cabinet paint colour or stain to hardware and cabinet accessories can help give your kitchen a facelift at a fraction of the price of a full remodel and adds more value to your home! 
Structurally sound cabinets just need a light coat of paint or cabinet door upgrades, or perhaps just change the hinges for cabinets to give new life to any dull kitchen. Importantly, the right cabinet hardware finish is all that is needed. 
Is your kitchen in need of a makeover? Do you just want to update the look of your existing kitchen without dealing with the hassle and expense of a full-blown remodel? We have got you covered. 
Why a Kitchen Makeover Can be a Hassle? 
Selecting the right cabinet hardware finish is one of the smallest decisions to be made while kitchen remodeling, still it's the hardest. 
On top of this, a handful of choices make it the most difficult. Even though you may start with the basics like gold, silver, and black, still landing on the fairest point is the hardest. 
If you're going crazy and still unsure about the options, we've sorted a run-down for popular cabinet hardware finishes available in the market. 
All Types of Popular Cabinet Hardware Finishes Covered 
1 - Chrome 
You can't imagine ever going wrong with this finish. This gives a fantastic look and is considered to be a classic choice for cabinet kitchen hardware. They're phenomenal and can easily be matched with the cabinet hinges without great trouble.
These are crucial in brightening up your kitchen without having to pay the electricity bills. It has a great versatile finish, but many prevent opting for it due the concerns about fingerprints and the cost of keeping the polished look.
2 - Antique Brass 
The one is extremely phenomenal in bragging the antique look and can give a seamless look without additional effort. 
It is traditionally a good shiny tone which is all made to give a facelift to your old kitchen. Though the polished brass finish is considered an 80s style, its updated look is well-modernized to give you a contemporary yet warmer feel compared to polished brass.
It works great with lighter cabinets and offers a greater combination that no longer makes your kitchen cold and uninviting. This one is sometimes confused with antique brass cabinet hardware finishes, but the two are different in terms of the overall shine and look. We won't recommend it for modern-style homes.
3 - Polished Nickel 
Polished nickel will be an apt choice if you're after a warmer look for your kitchen. Though nickel has limited options, it can sometimes be the only perfect option for your kitchen space. 
Nickel is one of the most durable and rust-resistant metals on earth, and it blends in with kitchen colors subtly. So, a chameleon of kitchen cabinet hardware is all set to finish your kitchen for the looks you have always dreamt of.  Additionally, it compliments the satin nickel hinges like it was always made for it. 
4 - Silver Satin 
The softer silver color compliments every style, every look, and every appliance in your kitchen. It's understated and goes a little further and beyond the chrome finishes. 
The satin finish is more like chrome but with a less shiny appearance. Unlike the bold shiny appearance of chrome, it gives a subtle look to darker kitchen cabinets.
5 - Black 
The resurgence of modern farmhouse design in the kitchens has given black cabinet finishes some major popularity. The black color always augments the look and hides the negatives, be it in terms of personality, looks, or overall aesthetic. 
It is a popular choice among women because it hides the dirt and shows no fingerprints. The black one is the bold choice for most renovators and gives a statement look to a kitchen. This one goes with almost all kitchen styles and is intrinsic to many kitchen designs, which purposefully defines its popularity. 
Final Thoughts 
Picking the cabinet hardware finish is easy peasy, so don't be afraid and freeze in your tracks. All you need to do is search for your choices online. TDC Hinges is here to help. Here's our last piece of advice: do not mix and match multiple finishes because it will be an immense setback once an overall look is achieved. 
Share
Comments
0